Date: 27th January – 3th February 2018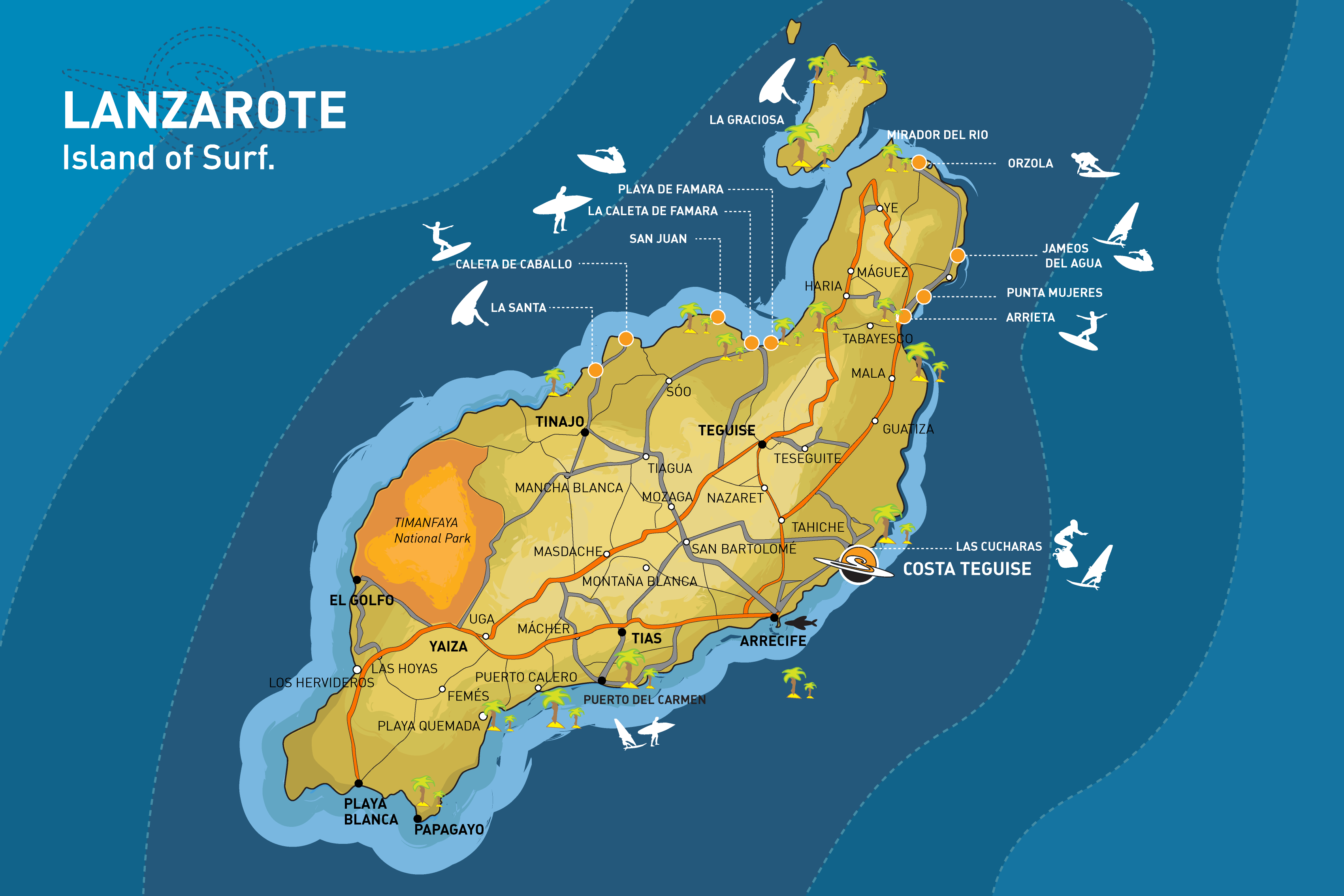 Surf spot 1: Las Cucharas (Costa Teguise)
Playa de las Cucharas is very centrally located in the popular town of Costa Teguise. It has crystal clear water and is especially popular with windsurfers because of its waves and every year European surfing championships take place here. Families appreciate the beach which consists almost entirely of sand. You will find very close by charming restaurants as well as toilets, showers and sun-loungers. In addition, the beach is especially clean and has been awarded the Blue Flag for safety, cleanliness and environmental friendliness.
Surf spot 2: Playa de Famara
6 kms of curving beach that receives swell from W-N and handles wind from SW-E. Centre of the bay receives the most of the swell, but the sandbanks will close out at around 8-10ft faces. North end can get fast and hollow at lower tide while south end is smaller and easier.
Surf spot 3: Arrieta